With strong equity valuations and rising interest rates, the expected returns from bonds are not encouraging, and those expected on the equity market, due to volatility, require careful selection by sector and region. It is therefore necessary to identify alternative investment themes in the middle ground between stocks and bonds for risk/return optimization. The time is ripe to diversify the portfolio by focusing on asset classes that are less correlated with the performance of indexes.
Kairos Multi-Strategy is a multi-asset product that invests in various strategies within the world of liquid alternative funds.
It is one of the long-standing products historically offered by Kairos, a group renowned for its dynamic, non-directional management style with the aim of delivering steady returns over time, with a low level of risk.
This is an investment solution that can represent an alternative performance engine, useful for improving the degree of efficiency of balanced portfolios, in a context in which the negative correlation between stocks and bonds has disappeared due to the return of inflation.
Kairos Multi-Strategy is a global fund, with exposure that can vary opportunistically based on the market context in which to operate, thanks to dynamic portfolio management.
The management team selects the best managers around the world with a distinctive competitive edge in the various asset classes and expertly combines them in light of the specific macroeconomic and financial context. Portfolio choices are the result of a solid analytical process informed by a tight network of relationships cultivated over time, a network of over 1.500 professionals active in the main financial centers.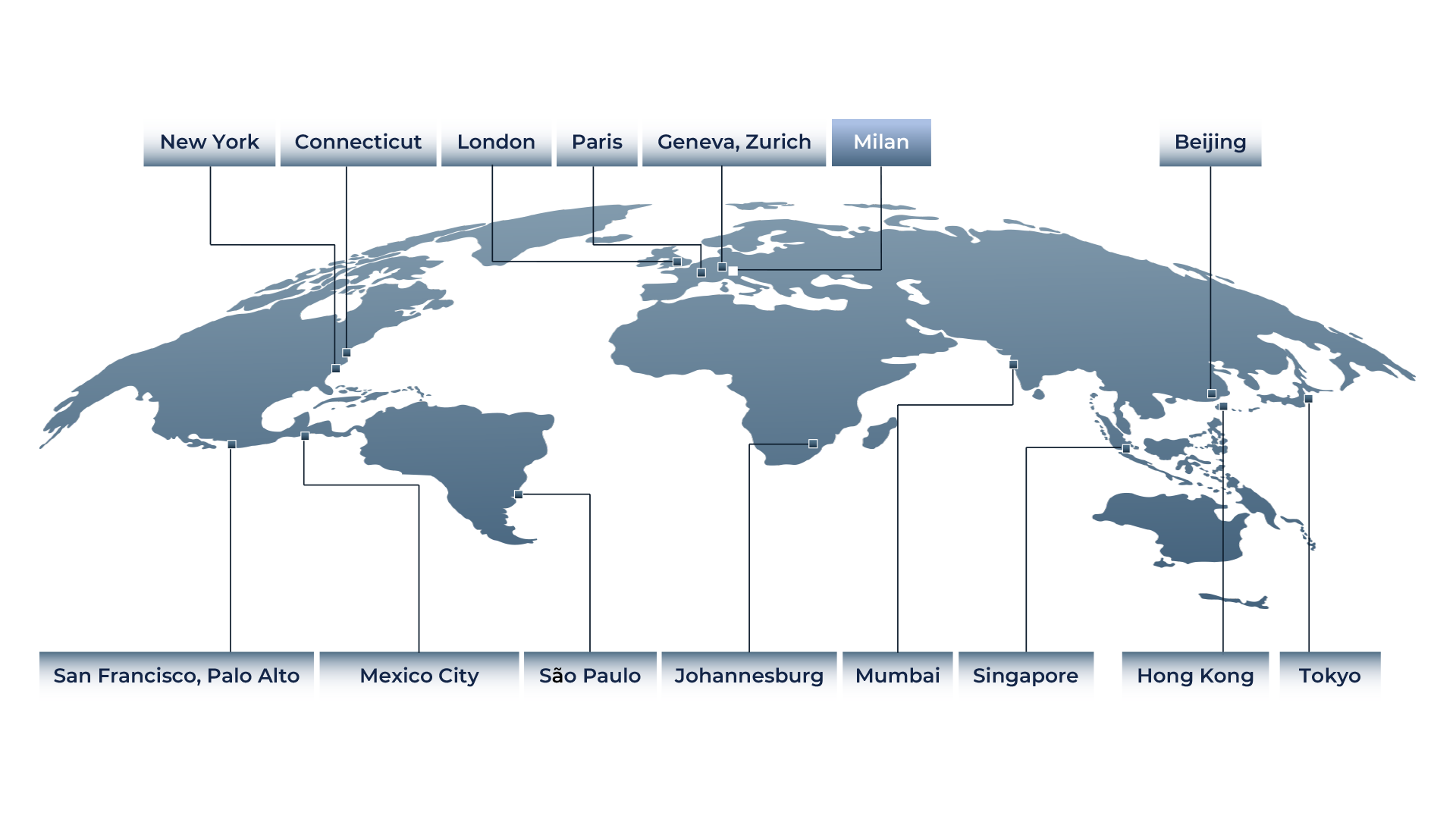 The principle of diversification, which hinges on asset classes different from the more classic bonds and shares and on non-directional management strategies, and the experience in the selection process represent the strengths of the product.
Kairos Multi-Strategy is proposed as an investment solution comparable to the bond world for the level of volatility and at the same time decorrelated to it.
The investment involves a risk component, consequently the originally invested capital may not be recovered in whole or in part. Past performance is not a guarantee of future results. The Kairos Multi-Strategy synthetic risk indicator is classified at level 4 out of 7.
The Kairos Multi-Strategy portfolio is invested in a basket of five alternative strategies, combining tactical allocation across strategies and managers with direct analyses by the multi-manager team to amplify or dilute certain portfolio choices.
The investment approach stands out for its attention to the transparency and liquidity of the strategies in which the fund invests, avoiding financial structures that are opaque or characterized by excessive leverage.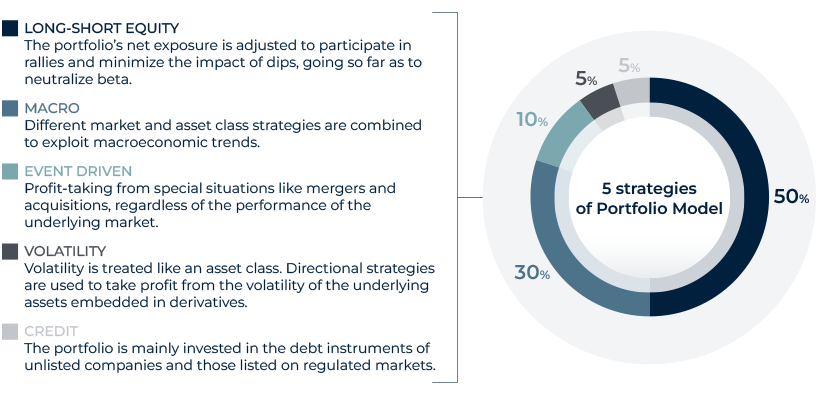 Kairos has chosen Moreno Tatangelo and Mario Unali, Senior Portfolio Managers, to manage Multi-Strategy. They have a long experience in fund selection, which has allowed them to build over time an extensive network of relationships with industry professionals.